A publicly-accessible garden promenade
The landscaped promenade will provide an acre of green space, open to the public and accessible directly from the Waterloo Station concourse as well as from York Road and Waterloo Curve.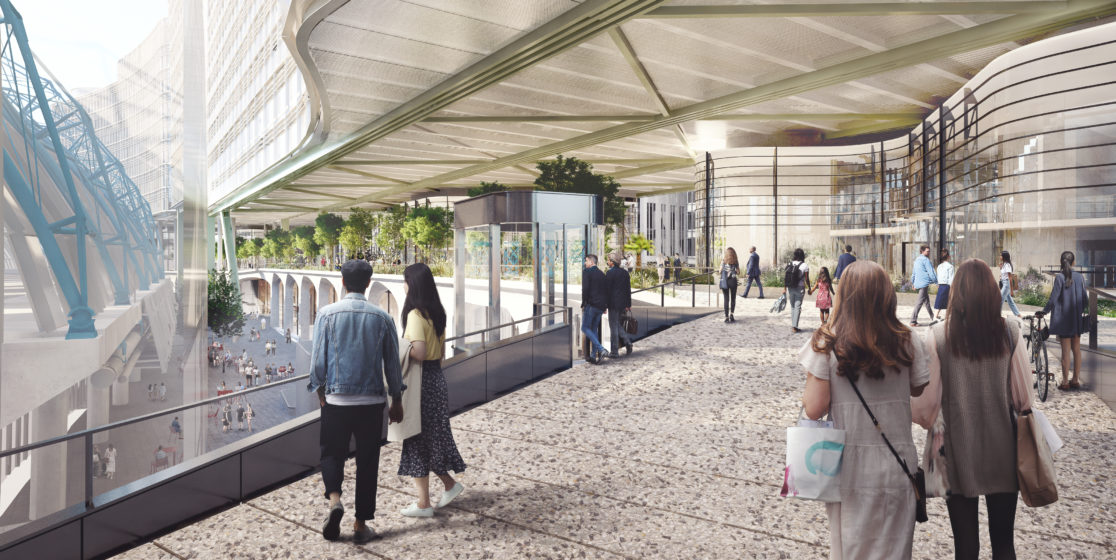 The public promenade is a second layer of public realm space and will include the main entrances to the new offices, making them directly accessible from the Waterloo Station concourse and York Road. This will also help to relieve congestion at ground level.
The promenade will receive a good level of sunlight during the daytime whilst providing a covered space to be enjoyed all year round.
A landscaping strategy has been undertaken, which proposes that more intensive planting is placed on the eastern part of the promenade and so viewable from the Waterloo Station concourse.
As the long-term owners it will be our responsibility to maintain and upkeep this garden space, to ensure it remains a green and vibrant feature for the local area for years to come.