The Waterloo Curve
We are proposing to revitalise the unused space between Elizabeth House and the former Waterloo International Terminal to create a new pedestrian street linking Victory Arch Square and Leake Street.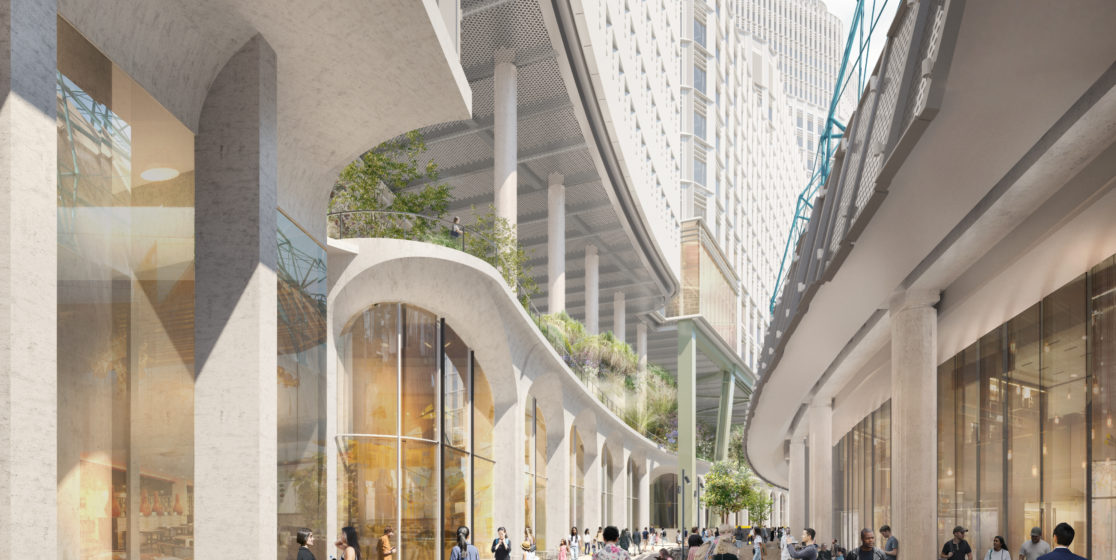 The Waterloo Curve is a new space which would mirror the shape of the Waterloo International Terminal (WIT), lined with shops and cafés running between the new development and Waterloo Station. It will provide an attractive new route, free from traffic, connecting to Lower Marsh and Leake Street to the south and to Victory Arch Square to the north.
This space will open up access to three new entrances to Waterloo Station from York Road, which are being created
as part of the Waterloo Retail (WIT) upgrade. It will also help to reduce congestion in the area by spreading the movement of pedestrians to both sides of the new building, relieving the pressure on York Road.
We will be looking to create an appropriate mix of shops and cafés for this space and are preparing both a Retail Impact Assessment and a Retail Vision Strategy to ensure that the retail provided will complement other retail areas in Waterloo, including at Lower Marsh and within the station.