Make way for One Waterloo – a new London landmark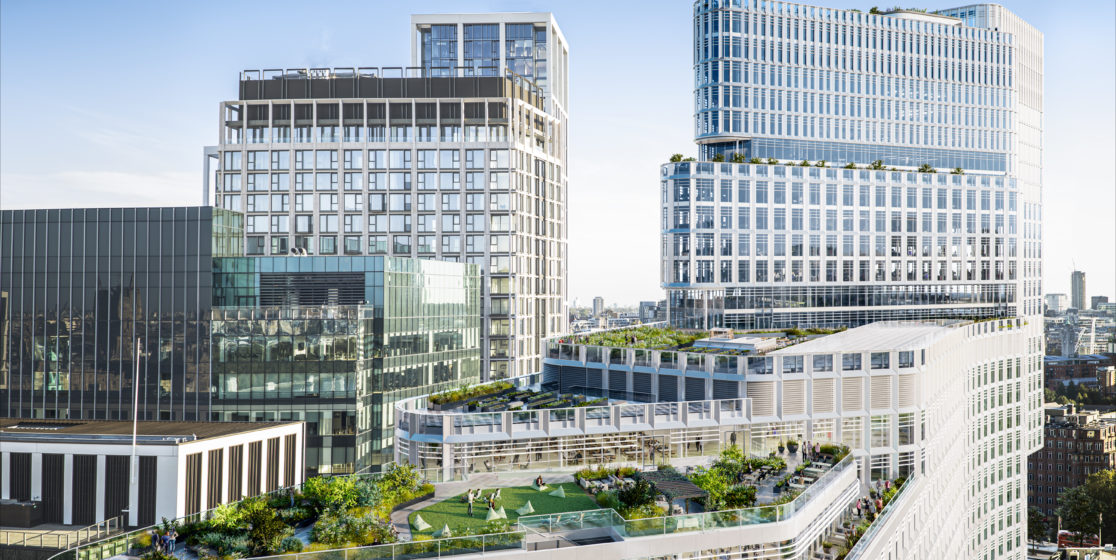 A new iconic landmark and vibrant destination is coming to London's South Bank: One Waterloo. Bringing a breath of fresh air when it comes to traditional workspace, we have designed a place with wellbeing and sustainability at its very heart.
A lush green promenade garden creating a scenic journey from the concourse level at Waterloo Station directly into One Waterloo is just one of the new public spaces we will deliver, which will transform the journey from the station and onwards to South Bank.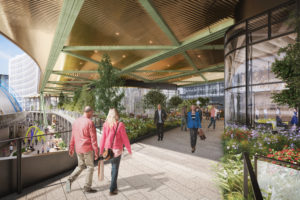 In addition, three acres of outdoor space with over 100 new trees planted will be created, providing different outside areas for people to enjoy throughout the day. With cascading terraces complementing the workspace, and a unique urban sky farm offering ultra-fresh produce to enjoy, there will be plenty of outdoor spaces for people to relax, socialise and soak up the incredible views across London.  New public spaces, including Victory Arch Square and the unique covered Waterloo Square (c.9,000 sq ft), as well as 'The Curve', a major new pedestrianised retail street lined with shops and cafés, will transform the public realm.
One Waterloo aims to be one of London's most sustainable developments. The office space will be fossil-fuel free, implementing low carbon solutions in all project stages and ensuring 98.8% of demolition waste is diverted from landfill. This is all thanks to our integrated developer-construction model, which will enable the scheme to target net zero carbon in operation. There will be a greater than 35% reduction in energy consumption through a "lean, clean and green" innovative building design using specialist Swedish designers to maximise efficiency through an all-electric solution combining integrated heat pumps and heat recovery. These initiatives, among others, will support the building to achieve BREEAM Outstanding.
With final planning consent for the scheme now granted, we have committed a £100 million package of public benefits, including new step-free access to the Underground station at Waterloo, as well as discounted workspace memberships for the 100,000 sq ft creative and affordable workspace within One Waterloo. This is part of a tailored employment and skills strategy, to engage with local schools
and colleges and improve opportunities for local unemployed and younger residents with few or no qualifications.
One Waterloo is set to be one of London's largest and most important commercial developments. Keep an eye on our social channels for further updates on this new project.