Cycle-friendly & accessible
The proposed development will encourage people to cycle to work by creating an environment in which cyclists are prioritised along with pedestrians. At the same time, we will ensure that the appropriate features such as lifts and escalators are introduced to aide those with walking impairments and wheelchair users.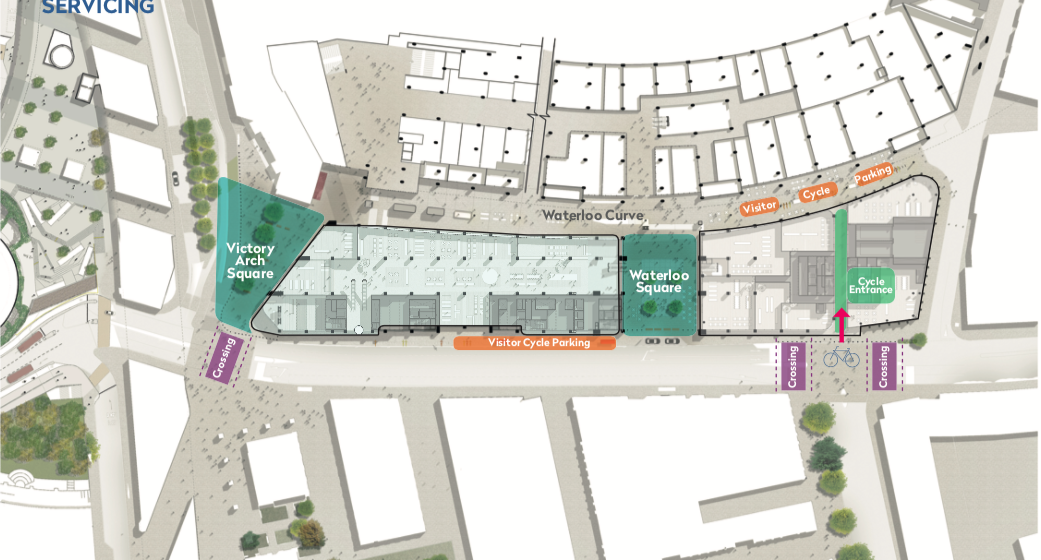 Encouraging cycle use
The proposals will offer a dedicated cycle entrance into the development, with parking bays, lockers and shower facilities provided.
Specifically we will create:
Parking bays for around 2,000 bicycles.
Nearly 2,500 lockers and over 100 shower spaces, located adjacent to the main bike store.
A greater variety of cycle spaces, including those for electric bikes.
Making the site accessible
In addition to the number of features
we are proposing along York Road to improve accessibility, which are detailed in previous boards, we have been working with the GLA's Access Panel and will introduce a number of further measures around the site in order to ensure a
safe and welcoming environment for those with walking impairments and for wheelchair users.