A new local context
The local context has changed considerably since 2012 when the previous scheme was designed and we think we can make significant improvements at the ground level to create much better connections and open up the site.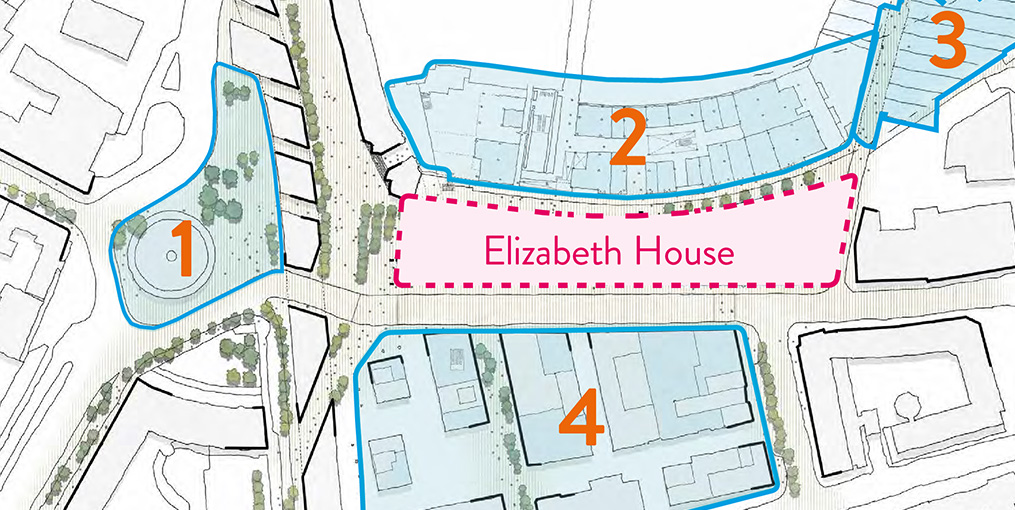 In particular there are a number of local developments coming forward that will greatly affect Elizabeth House's relationship to the local built environment, such as:
Transport for London (TfL) and Lambeth Council's proposals to transform the public realm at the Waterloo Gyratory, which are expected to begin in 2020 and will create a more pedestrian friendly area with a new, greener public square, improved and safer cycling route through the junction as well as a new bus station with a canopy.
Proposals for new retail at the Waterloo International Terminal, which are being brought forward by LCR and set to be completed in the near future.
LCR has converted the Leake Street Arches beneath Waterloo Station into 25,000 sq ft of space, predominantly for cafes, bars and restaurants.
The Southbank Place development, which is being brought forward by Qatari Diar and Canary Wharf Group Plc and will deliver 850 homes alongside retail and office space, with the first buildings due for completion this year.