Your feedback so far
Since the beginning of the summer we've been sharing our proposals with the community and gathering feedback on the plans. We hosted an initial public exhibition on our emerging proposals in July, a pop-up at Waterloo Station in September and have presented at a series of local public meetings.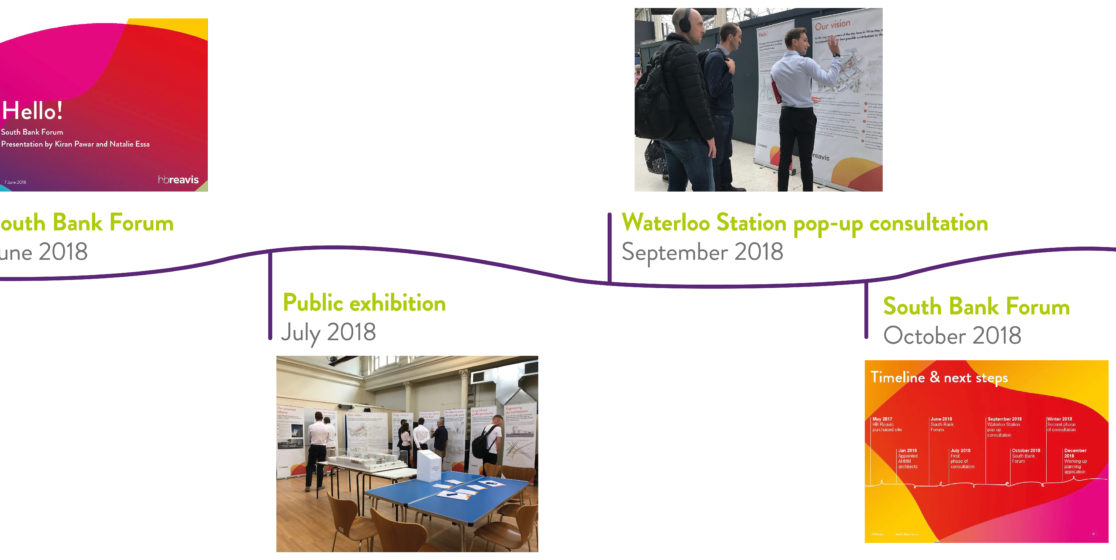 During the first public exhibition in July:
84% of attendees supported the focus on new office accommodation and job creation, with retail uses on the ground floor.
95% of attendees said they would visit the Waterloo Curve, with the most popular suggestions being for eating and drinking or for shopping.
We had a host of suggestions as to what we could call the new public space on York Road including Skylon Square and Waterloo Square.
At the pop-up at Waterloo Station:
92% of people said that they believed the proposals would improve access to and from Waterloo Station.
80% of people said they supported the introduction of more places to eat and shop close to the station.
We also asked people what information they would like to see at this exhibition. They said:
The height of the proposed development
How the servicing to the building will be managed
Proposed architecture of the building
The type of retail
The potential to provide affordable housing
More detail on when construction would be completed
The long-term ownership and operation of the building
Images of key local views
People also asked for a scale model of the full proposals which we are displaying at this exhibition.