Height & massing
We are very aware of the sensitivities around height at Elizabeth House and the tallest element of the building we are proposing is comparable in height to the consented scheme and the Southbank Place development.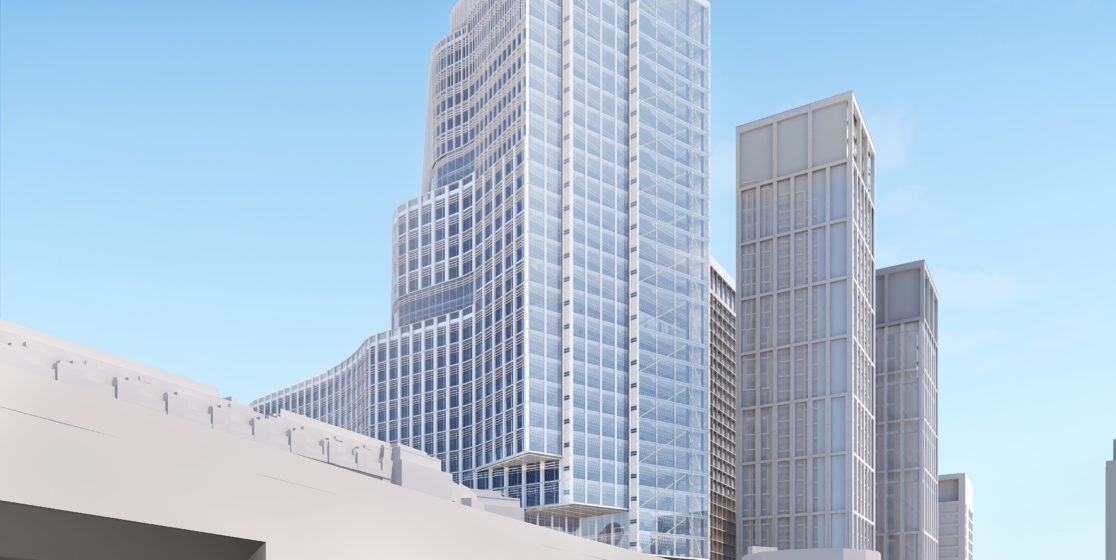 We have worked hard to design a building that creates more public space and workspace and provides a high-quality building that responds to its neighbours, respects local and strategic views and provides a fitting architectural landmark on this important site.
We have respected the envelope of visual impact approved by the consented scheme as seen from the important views from Parliament Square,
St. James's Park and Somerset House.
In design terms we have followed the sweep of the Waterloo International Terminal to define the curve of the building behind York Road and then developed this to provide a soft and light building which creates interest from every angle.
You can see some images of our proposals compared with the consented scheme and we will be submitting a complete Visual Impact Assessment with the planning application.
We are continuing to engage with officers from Historic England, Lambeth Council, Westminster Council, Greater London Authority and others as we refine these plans and it is our intention to submit proposals that are capable of securing planning permission so that
we can start on site delivering these improvements as quickly as possible.