World-class workspace in Waterloo
Waterloo sits within a designated strategic location at the centre of London and used to be a prime office location. However since 2009 there has been a decline in the number of jobs and a year-on-year loss of employment space.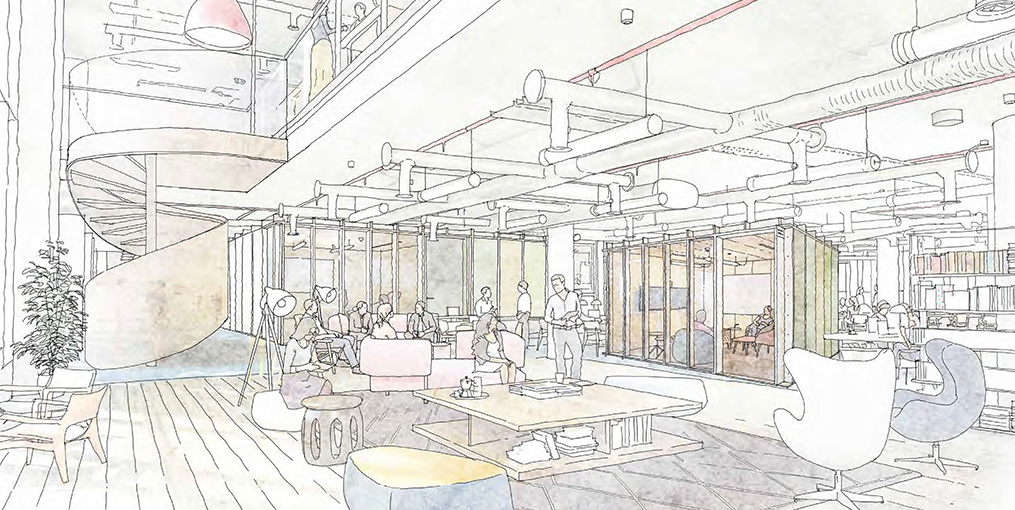 The development of Elizabeth House will bring world-class office accommodation to Waterloo. With plans to attract a variety of different businesses, from large global companies through to start-ups and scale-ups, we plan to create an ecosystem of workspaces, a mutually synergistic and supportive environment that encourages partnerships and collaboration. In creating a fantastic place to work, we aim to place emphasis on wellbeing including physical and mental health through the provision of greenery, personalisation, healthy foods available in the retail units and cycle facilities. In addition to this, the building will be designed so that:
Every floor would have access to a garden. In addition to the Garden Promenade the proposals feature a series of roof top gardens for office workers plus a series of double and triple height garden spaces on the building's northern elevation.
Future-proofed and flexible floor space. There will be a variety of floor spaces to provide maximum flexibility for different types of businesses and sectors.
Every floor has a great view. Whether opening up breath taking views across City to Crystal Palace or unique views across the roof of Waterloo Station, each floor will have interesting views.
Every floor has volume and delight. There will be a variety of different volumes, including single, double and triple heights, created to build in a sense of vitality throughout the building and provide interest both internally and externally.