Victory Arch Square and York Road
Our proposals would create a fantastic new public square in front of the Victory Arch and will significantly improve the pedestrian experience on York Road and towards the South Bank.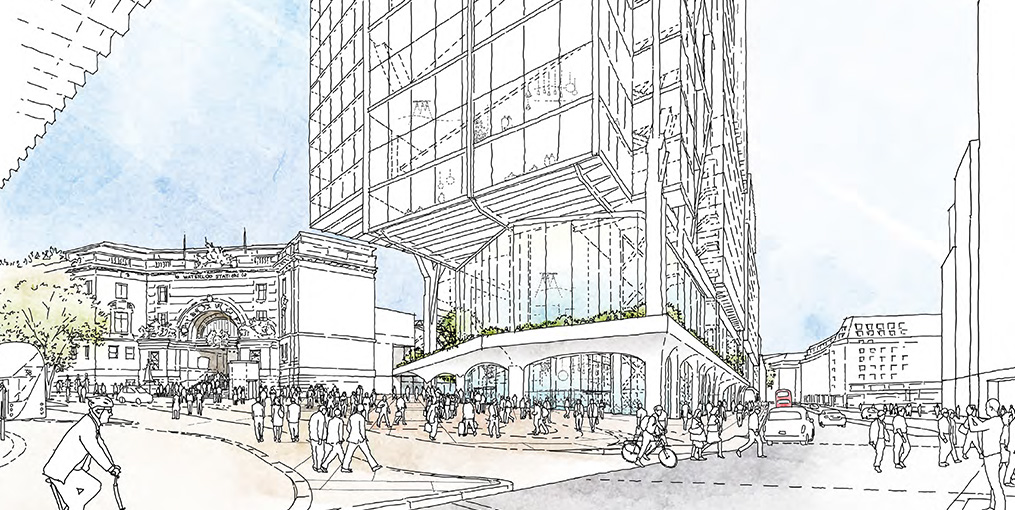 Victory Arch Square would be a new public space delivering step-free access from York Road to Waterloo Station and providing a high quality new arrival space outside Victory Arch.
While the current Elizabeth House building abuts hard against the Grade II listed Victory Arch – built in 1922 to commemorate the 585 London & South West Railway employees who lost their lives in the First World War – our proposals would complete the arch with a new western elevation and allow it to stand proud, giving it the space and exposure it deserves.
Reflecting the changes taking place at adjacent Southbank Place we also plan to make major improvements to York Road, to improve the pedestrian environment and help better connect the area. These improvements would include pavement widening to provide a more generous space, part of which will be covered under new vaulted arches.