The Waterloo Curve and new public space
We will create new pedestrian links through the site, better connecting it to neighbouring developments at Waterloo International Terminal (WIT) and along Leake Street.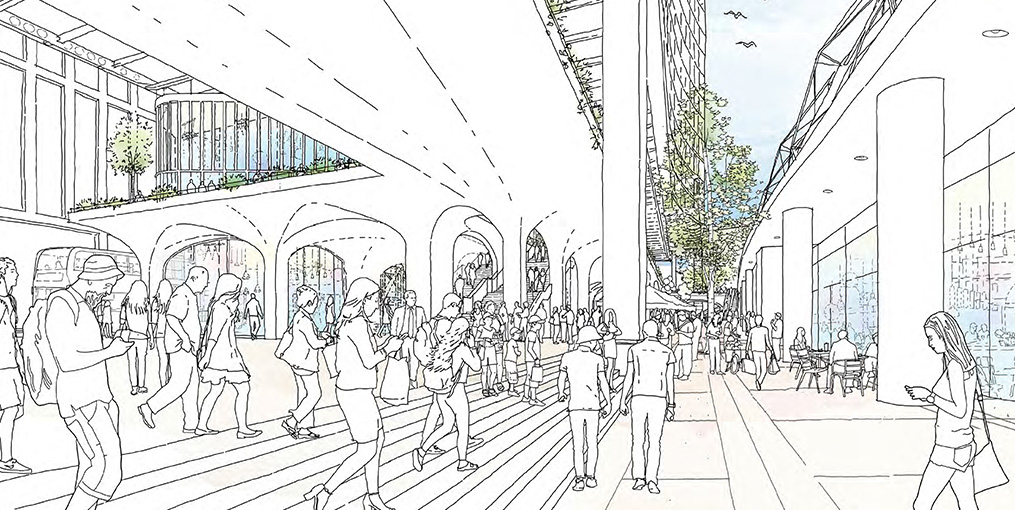 A second new public space would provide a direct walking route from York Road through to a newly created entrance to Waterloo Underground, which will be introduced as part of the Waterloo Retail (WIT) redevelopment, and to a newly created 'Waterloo Curve'.
The Waterloo Curve is a proposed new pedestrian street lined with shops and cafes which would run between Elizabeth House and Waterloo Station. Providing a new pedestrian connection between Victory Arch Square and Leake Street, this would complement the new retail spaces which will be delivered as part of the WIT proposals and create a coherent new street for Waterloo.