The current 1960s building
The existing Elizabeth House is an out-dated 1960s office building and desperately needs replacing.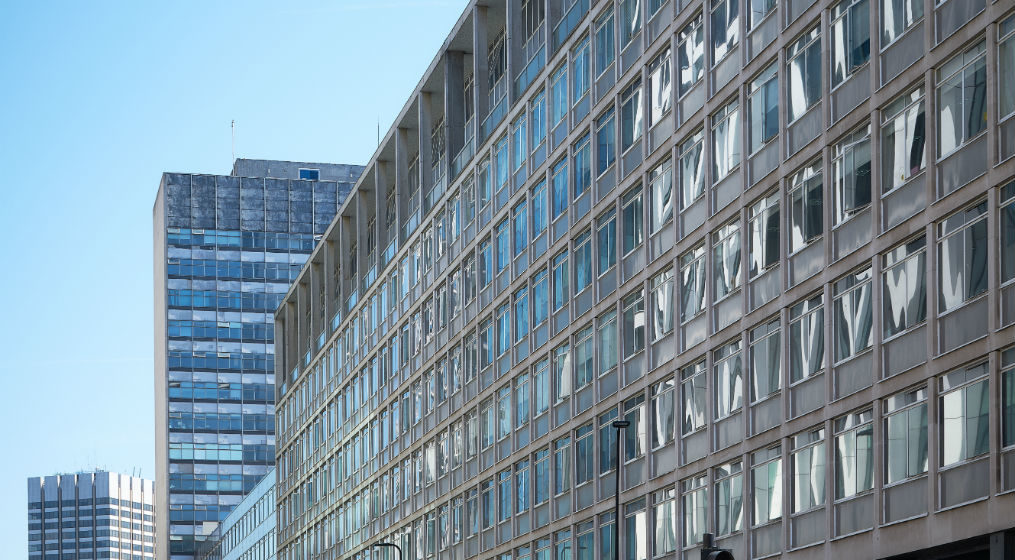 Originally built as offices for British Rail, the current buildings include a 16-storey tower which abuts hard against the Grade II listed Victory Arch entrance to Waterloo Station, with a long building fronting York Road. The current building effectively blocks off the possibility of opening up new access points to the station itself, and places greater pressure on the existing Victory Arch entrance.
The space in front of Victory Arch – which is the main route to the South Bank, the London Eye and St. Thomas' Hospital – is almost unmanageable. It is difficult to navigate, unattractive to look at and equally difficult to walk across and this is only set to get worse with passenger numbers at Waterloo Station set to grow from 100 to 130 million over the next five years.
The public realm around the site also does little to help link the building to some of the other fantastic places we have in Waterloo, including Leake Street and Lower Marsh, as well as the cultural destinations located on the South Bank.