New workspace for Waterloo
Waterloo is a designated strategic location at the centre of London. It used to be a prime office location but has seen a decline in the number of jobs and there is a lack of high-quality office space needed to attract major employers to the area.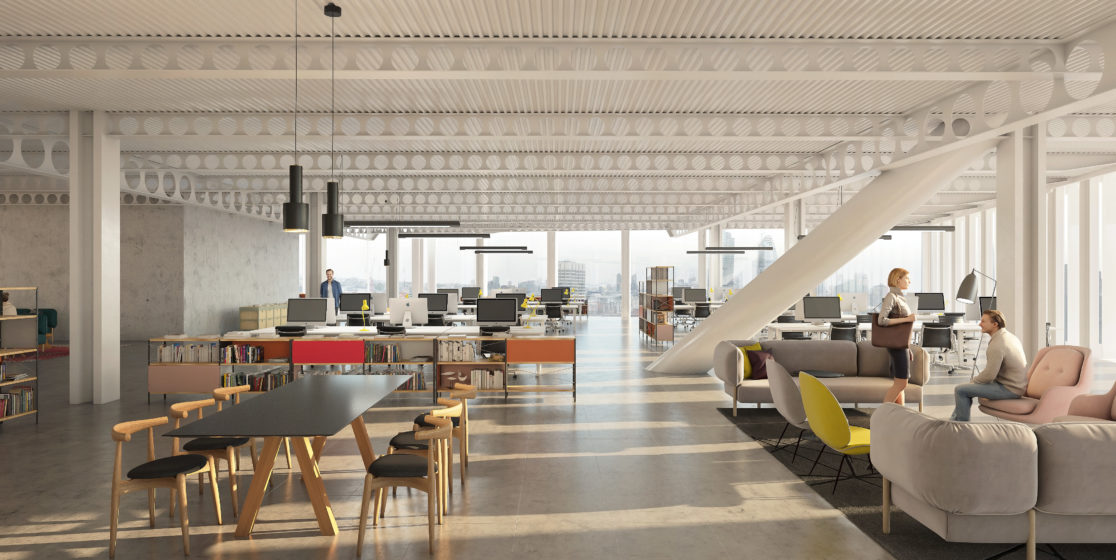 The development of Elizabeth House will bring exceptional office accommodation to Waterloo and could support up to 12,000 jobs. With plans to attract a variety of different businesses, from large global companies through to start- ups and scale-ups, we plan to create an ecosystem of workspaces.
In creating a fantastic place to work, we aim to place emphasis on well-being, including physical and mental health through the provision of greenery, terraces and a variety of exciting and delightful office spaces.
We are proposing roughly 55,000 sq ft of terrace space to provide recreational spaces for the office workers and to help limit the impact on local parks and amenities such as Jubilee Gardens and Bernie Spain Gardens.
In addition we are proposing:
Every occupier would have access to a garden. 

In addition to the Garden Promenade, the proposals feature a series of roof top gardens for office workers.
Future-proofed and flexible floor space. 

There will be a variety of floor spaces to provide maximum flexibility for different types of businesses and sectors, allowing companies to grow and thrive within the building.
Every floor would have a great view. 

Whether opening up breath-taking views across the City, Crystal Palace or unique views across the roof of Waterloo Station, each floor will have interesting vistas of London and beyond.