The consented scheme
There is existing planning permission for a new development on the site comprising both offices and new luxury apartments.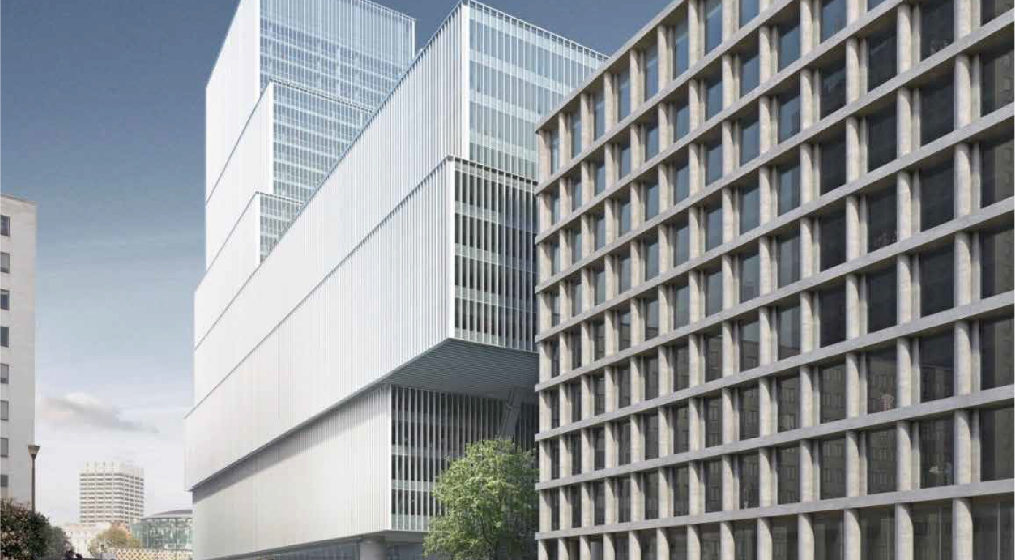 The designs by David Chipperfield Architects were spread across two buildings of 29 and 10 storeys with some retail at ground level.
However, since we acquired the site, we did a thorough review of the current consent and drew some conclusions:
We do not believe that the inclusion of residential is right here – the apartments would inevitably be hugely expensive for people to purchase and do little to meet London's housing needs.
Given the location next door to the UK's busiest train station, we believe it is right to focus on creating additional work space – which could support thousands of new jobs, generate much higher revenues for businesses in the local area and help to reverse the decline in commercial office floorspace in Waterloo in recent years.
The local context has changed considerably since 2012 when the previous scheme was designed.We think we can do more to make sure the new proposals respond to the changing context.