Access & servicing
Elizabeth House will be the first building in Lambeth to use a 'consolidated servicing' strategy.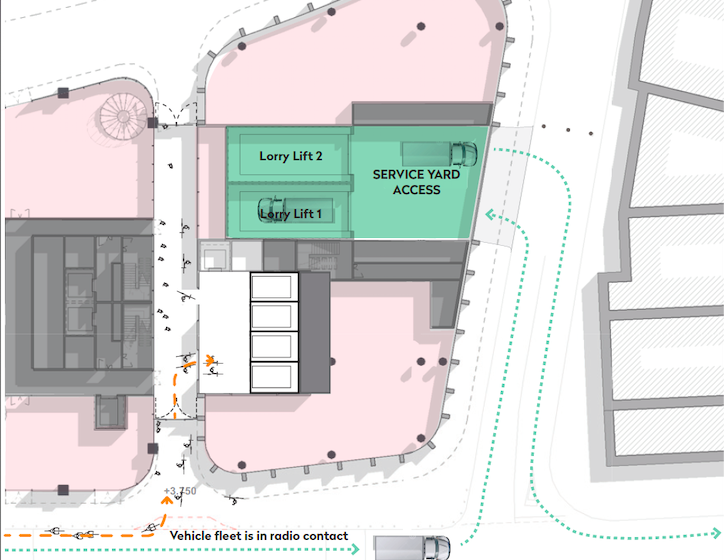 We are keen to service our building in a way that has as little impact on the local area as possible and that there are no more delivery vehicles accessing the site than was the case with the consented scheme.
To reduce the number of vehicles we need to service the building, a proportion of deliveries would go via a 'consolidation centre' located outside of Lambeth. Here, goods from different suppliers will be 'consolidated' into a smaller fleet of delivery vehicles which will then bring them to the building.
This approach is already being successfully used on other developments and also has a number of additional benefits:
We can use low emission or electric vehicles to reduce the impact on air quality.
The same drivers will be travelling to the site regularly using defined routes and will be familiar with the area.
We can coordinate delivery and arrival times with real-time communications meaning vehicles will not be queueing while they wait to drop off or for collections.
We can also co-ordinate for some of these vehicles to be loaded with waste to remove from the site, reducing the need for further vehicle movements.
As with the consented scheme we're proposing that servicing takes place from Leake Street. This will be done within a basement service yard, accessed by two vehicle lifts, also meaning that there is no need to turn around vehicles at street level.