Engineering the architecture
Given the site's location with major tube lines running beneath its foundations, this building requires an innovative engineering solution which will be celebrated through it architectural form.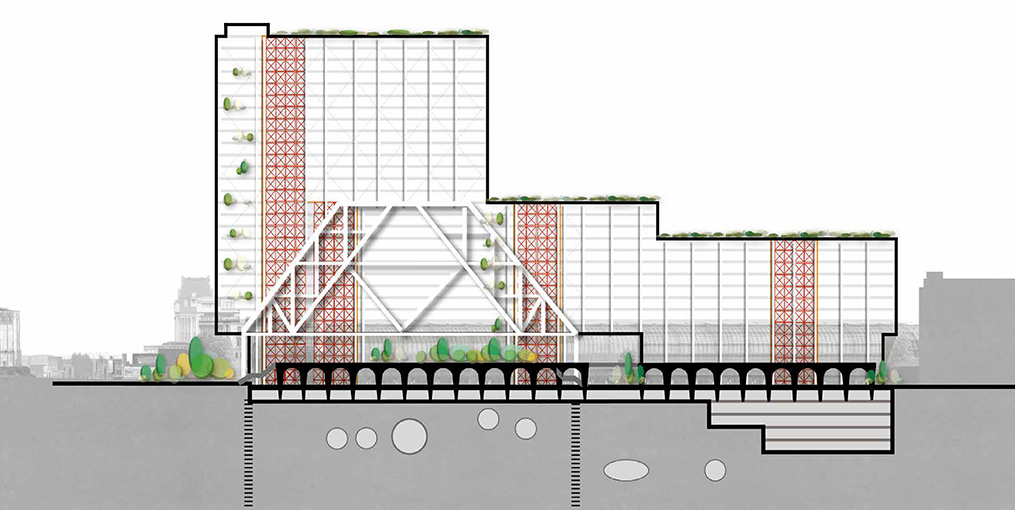 The expression of the steel structure becomes part of the architectural identity of the building connecting it visually, as well as physically, to the infrastructure of Waterloo Station. The base of the building is a heavy ground-bearing structure that balances against the heave effect of the tunnels below. The building above is supported on an A-frame structure that spans like a bridge across the site and transfers load into the ground on either side of the tunnels.
The diagram below shows the complex structure of the London Underground tunnels and the station beneath the site's boundary. These proposals therefore require an innovative engineering and architectural solution.