A big hall and garden promenade
To enhance and enliven the new pedestrian connections through the site we propose to introduce kiosks, shops and cafes both on the ground floor and on a new garden promenade which is at station concourse level.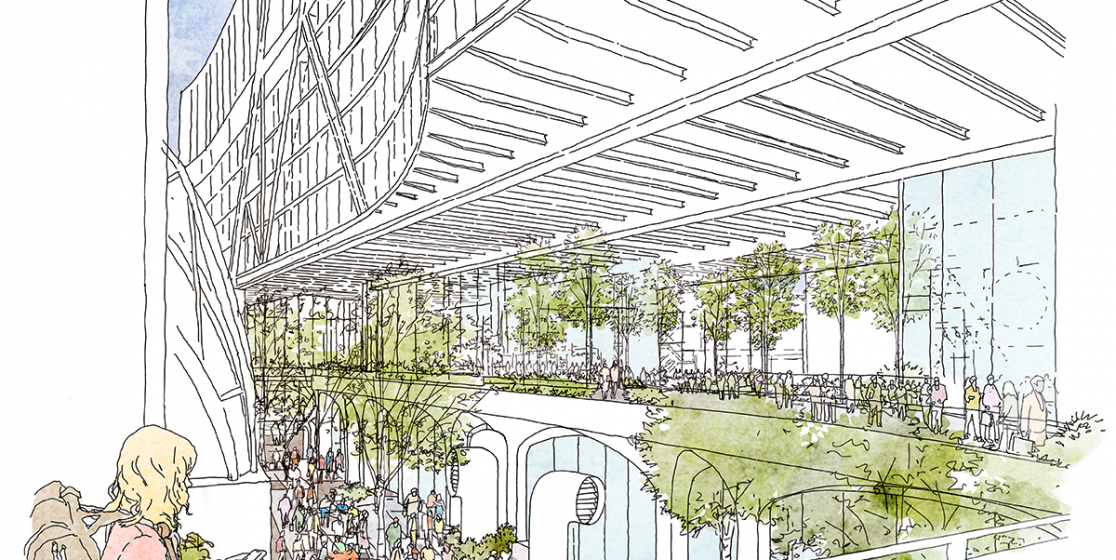 We are also proposing to create a beautiful new garden at promenade level accessed directly over a bridge from the Concourse at Waterloo Station. With the greenery of the beautifully landscaped gardens immediately visible from the station concourse, this public promenade will include a range of food and beverage offers, the main entrances to the office building and access to ground level.
At ground level we propose creating a vibrant, bustling and curated retail space with entrances on York Road and the Waterloo Curve. Currently nicknamed the 'Big Hall' this space would look to complement the surrounding retail offer in the area and would be intended to serve the needs of local people, commuters and up to 13,000 office occupiers in the building above.